Living During the Covid-19 Pandemic and the Fight Against Frailty
Please press on the play button below to view the presentation.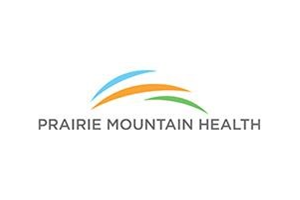 Presentation Details and Further Information
Presenter(s):
Dr. Elizabeth Rhynold, Geriatrician
Dr. Rhynold is a geriatrician who has been working in Prairie Mountain Health since 2016. She completed her medical degree at the University of Saskatchewan in Saskatoon where she also did her Internal Medicine residency. She completed her Geriatric Medicine Fellowship at the University of British Columbia in Vancouver. She does comprehensive geriatric assessments for older adults experiencing frailty with referral from primary care providers. Through her time in Prairie Mountain she has partnered with other team members on projects and quality improvement initiatives in the areas of care of older adults experiencing frailty in the community, hospital and personal care homes and promoting safe sleep without the use of medications. During the COVID-19 pandemic she has expanded the use of videoconference technology to provide comprehensive assessments while maintaining physical distancing to decrease the risk of transmission of the SARS-CoV-2 virus. She is also working with Prairie Mountain Health leadership on the COVID-19 outbreak prevention and outbreak response planning with our personal care homes.
Materials
Please click on the following links to view the PDF resources for this presentation:
Links
Please click on the following links for more information: