Conference Live Video Links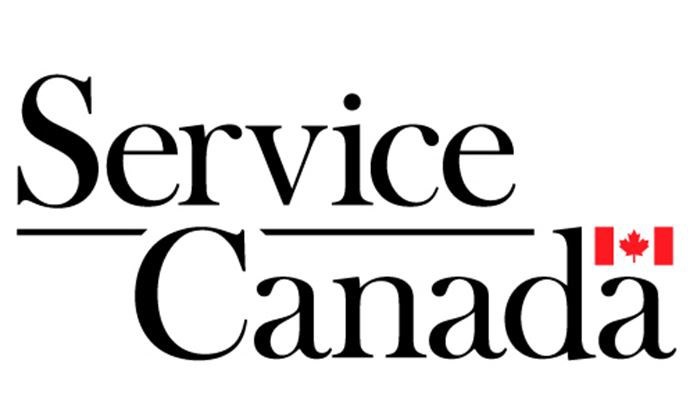 September 21st at 10:30am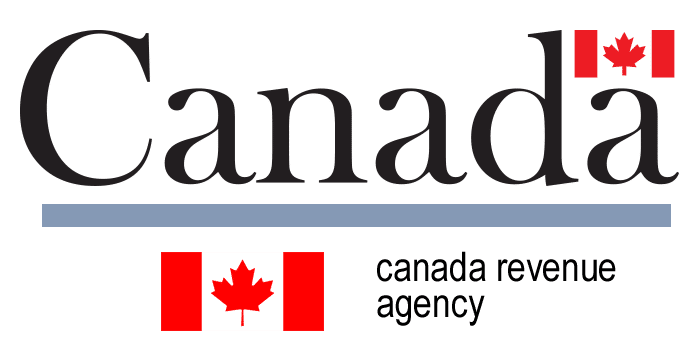 September 21st at 11:00am and 3:00pm
2022 Conference Participants
211 Manitoba
211 Manitoba is a free, confidential, 24/7 service that connects individuals to government, health, and social services that are available across the province. The service helps Manitobans who are looking to find the right community or social resource but don't know where to start. 211 Manitoba also makes it easy for service providers and first responders to direct others to the right resource.
SERC (Sexuality Education Resource Centre)
Sexuality Education Resource Centre provides inclusive, non-judgmental education about sexuality. We believe that people have the right to accurate information on all their choices.
SERC Manitoba is a community-based, non-profit, pro-choice organization. We are dedicated to promoting sexual health through education.
Mood Disorders Association of Manitoba (MDAM)
Mood Disorders Association of Manitoba (MDAM) is a self-help organization dedicated to providing support, education, and advocacy to for those living with a mood disorder, co-occurring disorders or other mental health illnesses. We increase public awareness about mood disorders and empower people to develop hope and recovery.
We offer peer support. We are people who have lived and /or shared experience with mood disorders who support each other. One in five people will experience a mood disorder (depression, anxiety, bipolar disorder, borderline personality disorder, trauma, postpartum, seasonal affective disorder) in their lifetime. MDAM is dedicated to offering support to individuals and their families. MDAM has been helping people help themselves for over 35 years.
Contact for provincial office in Winnipeg: 204-786-0987, toll free: 1-800-263-1460 , Contact for Brandon and Westman region: Send Email or call 204-721-2174
Art Gallery of Southwestern Manitoba
The Art Gallery of Southwestern Manitoba is a community-engaged contemporary art gallery that celebrates artistic excellence and diversity within our region and beyond. They believe that art is an essential element of what defines community, culture, and nation. As such, they are committed to the artists and deep art history of this land as they collectively work to understand the complexities and wonders of our lives and circumstances in this shared community.
Dennis Hunt & Associates IG Private Wealth Management
Our team is committed to providing opportunities for our customers and clients throughout their financial lives. Each team member brings the expertise, judgment, leadership and diversity of thought and experience required to make responsible decisions for all of our clients. Our purpose is clear. We are here to simplify the lives of those who do business with us. We do that by listening to our clients, and connecting them to the financial solutions they need.
Brandon Regional Health Centre Foundation
The Brandon Regional Health Centre Foundation was founded in 1980 by a group of forward thinking hospital Board members. John E. Harrison, along with Edward Shultz, Kenneth Bicknell, and Myron Magee, set out to establish a non-profit, registered charity, whose purpose was to augment funding for quality healthcare that would benefit everyone served by the hospital.
Active Aging in Manitoba (AAIM)
Active Aging in Manitoba (AAIM) is a non-profit organization, dedicated to the promotion of active aging opportunities for all older Manitobans to enhance their health, mobility and continuing participation in their community. AAIM strives for the life-long engagement of older Manitobans in healthy choices that contrib¬ute to physical, social and mental wellness, independence and quality of life. AAIM promotes programs that enable older Manitobans to stay socially connected, participate in regular physical activity, eat healthy foods and reduce risk for falls and injury.
Here are some youtube videos that will provide you with information regarding the Williams AV hearing loop
Williams AV Youtube Channel
Ampertronic Youtube channel
Manitoba Association of Senior Communities
MASC is the provincial focal point to facilitate communication, networking and planning among senior communities and raise their profiles. The Association also assissts in the development of senior communities and collaborates with other senior serving organizations.
Brandon Seniors for Seniors
In 1981, a group of individuals, concerned about the seniors in the City of Brandon, organized a group called Brandon Seniors for Seniors. On November 15, 1982, the organization was incorporated under the Cooperatives Act of Manitoba, and has officially become Brandon Seniors for Seniors Co-op Inc. The first Board of Directors consisted of 11 members.
Hear Canada
Hearing loss often comes in a slow and gradual decline. As a result, it may be difficult to notice that you may be missing out on sounds around you. You may not even notice you no longer hear the fizz of pop being poured into a glass, the ping of the golf ball being struck, or the click of your car's turn signal.
Canadian Hard of Hearing Association Manitoba Chapter
The Canadian Hard of Hearing Association (CHHA) Manitoba Chapter is a not-for-profit organization run by and for people who are hard of hearing.
CHHA Manitoba Chapter is committed to addressing the needs of people with hearing loss in Manitoba.  All chapter work, including responding to inquiries, administration, financial management, event coordination, fund-raising, and web-site management is performed by volunteers.  There are no paid workers.  Telephone answering and mail services are contracted through the Society for Manitobans with Disabilities (SMD) Clearinghouse.
Cancer Care Manitoba
CancerCare Manitoba (CCMB) is the provincially mandated cancer agency and is responsible for setting strategic priorities and long-term planning for cancer and blood disorders. CCMB provides clinical services to both children and adults. The cancer services the organization provides to Manitobans include prevention, early detection, multidisciplinary cancer treatment, supportive and end-of-life care. CCMB is also responsible for radiation protection throughout the province. In addition, the Research Institute at CCMB investigates all aspects of cancer and blood disorders, including research to improve the patient's experience while at CCMB.
Brandon Fire & Emergency Services
Brandon Fire & Emergency Services is an ambulance provider within the city of Brandon. We provide both Emergency and Routine services to not only Brandon but also to the rural areas as needed. The staff on board these ambulances are fully trained Firefighter/Paramedics. That's right, the Firefighters are also Paramedics. The City of Brandon is one of the few cities in Canada that has successfully merged their Fire Department and Ambulance Services into one entity. Many major centers have been struggling to obtain this goal and often look at how our Department achieved this so successfully.
The Firefighter/Paramedics onboard the ambulances are trained to deal with a wide range of emergencies including serious trauma, emergency childbirth, severe heart attacks etc. The Firefighter/Paramedics would like to encourage everyone to learn C.P.R. and basic first aid.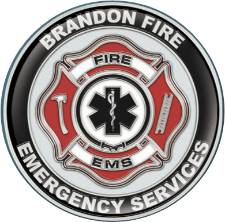 Westman Mental Wellness
Westman Mental Wellness & Suicide Prevention Association is a registered Canadian Charitable organization providing funding and support to individuals, organizations and communities for initiatives supporting mental wellness and suicide prevention.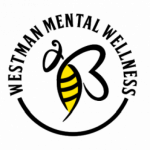 A&O Support Services for Older Adults
A & O: Support Services for Older Adults is a not-for-profit organization that provides specialized services for older Manitobans across the province. The goal of these programs is to empower and support older adults in the community.
With roots that trace back to 1957, the focus of A & O: Support Services for Older Adults' operations is identifying and addressing many of the issues facing older adults. Hand in hand with older adults, and through partnerships with community groups, the Agency takes action to improve the quality of life for older adults in Manitoba through advocacy, education and service delivery.
A & O strives to involve older adults in decision-making. Their expertise is an important contribution to building a healthy community in which older adults play a vital role.
Westman Aphasia
Westman Aphasia will:
Provide training for individuals living with aphasia, their families and volunteers to learn how to communicate more effectively
Develop resources and provide support to individuals and their families
to help them adapt to living with a chronic communication disorder
Provide education about aphasia to the community and health professionals
Collaborate with the local agencies, educational institutions and community groups to further develop such services in the community
City of Brandon Parks and Recreation
Parks & Recreation Service's mandate is to improve the quality of life for our residents.  Through programming, events, amenities, and greenspaces our goal is to offer something for everyone.
Recreation is an essential public service for growing healthy, vibrant, and connected communities. Recreation is a powerful tool for advancing a wide range of municipal objectives including public health, community belonging, neighbourhood development, culture & heritage, tourism & economic growth, and green space enhancement.
Age Friendly Brandon
Age Friendly communities support people to age safely, enjoy good health and participate fully in their community, with a focus on these eight pillars:
Outdoor Spaces and Buildings

Housing

Transportation

Social Participation

Civic Participation and Employment

Community Support and Health Services

Communication and Information

Respect and Social Inclusion 
Brandon Friendship Centre
We are an urban Indigenous service delivery agency. We exist to administer and implement programs to meet the needs of people, either migrating to cities or living in them.  One way to describe a centre is to compare it to a bridge.  It attempts to bridge a gap between two cultures, between a non-urban and an urban one.
Brandon University Healthy Living Centre
The HLC is located on the south side of Louise Avenue at the intersection of 20th and Louise. 

Being one of the southernmost facilities located on the BU campus, the new portion of the Healthy Living Centre lies on the former Kinsmen Stadium location, while the Henry Champ Gym and administration wing lie within the footprint of the old BU Gymnasium.

Parking is located to the east and south of the HLC and provides easy access for any and all patrons.
Prairie Mountain Health
Prairie Mountain Health/Santé Prairie Mountain (PMH) was officially formed in June 2012, following the Manitoba government amalgamation of the former regional health authorities of Assiniboine, Brandon and Parkland. It is one of five regional health authorities in the province.
WCGtv
 WCGtv is a non-profit organization that works hard supporting local communities and sharing their stories. Our local programming is an important service for western Manitoba communities that only WCGtv provides.
Our programming is about the things you do and value, and it's created with your help. Our volunteers and staff work hard to provide important, relevant, and even on occasion live programming about what's happening in your community.
Frank Tacan: 7 Sacred Teachings
Community Parks and People, How to live older, healthier and happier!